Welcome to Arnow Avenue
A "home away from home." a place children 0-3 learn through positive relationships, play and loving guidance.
Our teachers are caring and supportive of the rollercoaster of emotional development and developmental growth of young minds.
We specialize in Infant/toddlers, in a mixed-age group environment. Children choose their space based on their preferences and mood.
Active Play Area
Children are excited! Loud and playful. They can choose from blocks, pretend play, dress up and music! This is where their social skills and cooperative play develop
Quiet Play Area
When children need to rest, relax and read... They come to the quiet games room. They can sit and play some table game or lounge on the sofa and read a book. These toys promote thinking, problem solving and cognition.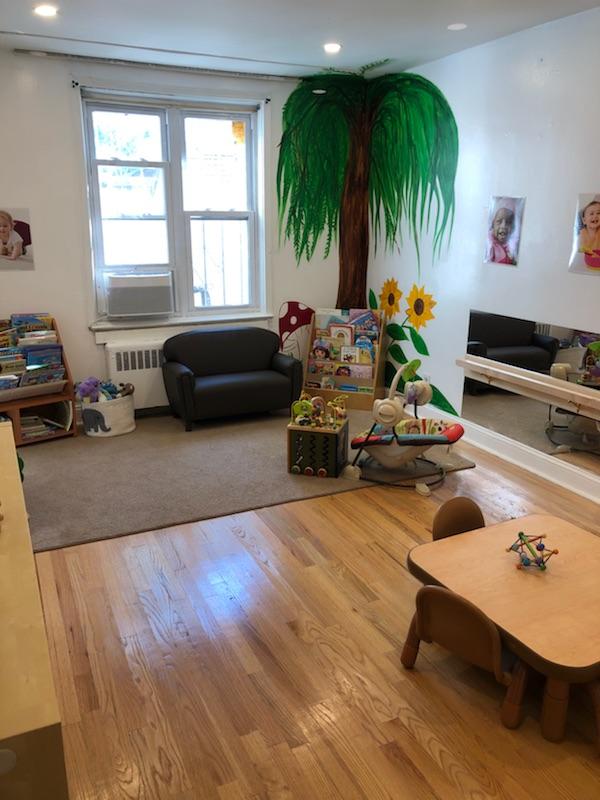 Every day is a new experience. Our Spanish Immersion and age appropriate curriculum ensure little ones thrive at our program.
Summer Program at Arnow Avenue.
-For children going to Kindergarten
-Priority to Brilliant Futures Alumni and Siblings
-Age appropriate Spanish immersion activities and programming
-Healthy meals and exercise for summer fun!
Tuition $250/Week
Request information and tuition