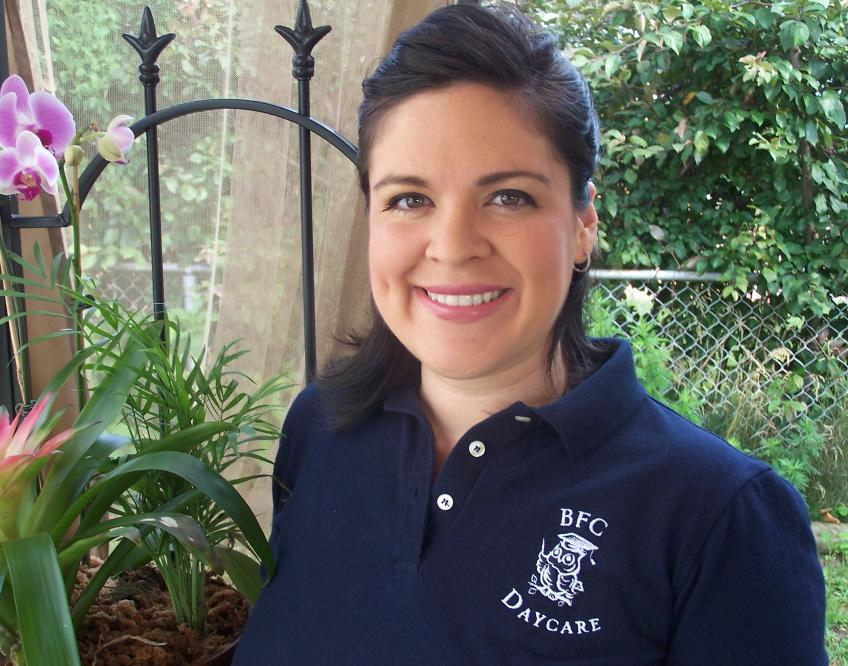 Angela Salas, Early Learn Program Director
Ms. Angela Salas'€™ multiple professional perspectives about early childhood development created the foundation under which the idea for BRILLIANT FUTURES Daycare & Preschool came to fruition.
Ms. Angie is an experienced professional with advance degrees and certifications in various fields:
Ms. Angie holds a Master'€™s degree in Early Childhood Studies (MSECS) and partners with the National Association for Family Child Care (NAFCC) as a certified NAFCC National Observer and Trainer. She is also a highly recognized New York State EarlyLearn Credential Trainer, and an approved instructor to NYC childcare providers.

Ms. Angie also holds a Master'€™s Degree in Nutrition and is a Registered Dietitian with specialization in young children. She has a deep understanding about the nutritional needs for growing healthy minds and bodies. Her tools as a knowledgeable nutrition professional assures her program's menus and curriculum are balanced to meet the needs of the individual children with a focus on obesity prevention and optimal motor development.

Also, Ms. Angie is an International Board Certified Lactation Consultant (IBCLC) and an experienced La Leche League Leader. She ensures her program is a breastfeeding friendly environment supporting the mother'€™s breastfeeding goals. She believes that selecting an understanding and supportive early learn program is a crucial step for many mothers to achieve their breastfeeding goals specially after returning to work.
Ms. Angie has the expertise to create a high-quality early learn curriculum to support early development through enriching learning experiences. It is her goal to create the highest quality levels in early care for NYC children.
Click here to learn more about BRILLIANT FUTURES breastfeeding policy.
Click here to learn more about BRILLIANT FUTURES Daycare & Preschool program.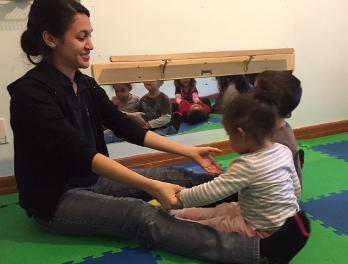 Lissette Reyes (Ms Lee), Early Educator at BFLC Pelham Gardens
Ms. Lee has been an integral part of the Brilliant Futures Family. She started as an assistant with the passion to educate children. During the 4 years at Brilliant Futures, she completed her CDA credential, opened and managed BFLC Pelham Gardens, and became the lead teacher. This site is a Reggio Emilia inspired early learn program. The environment both indoors and outdoors promotes child-centered exploration and discovery. Currently BFLC Pelham Gardens obtained a contract with the Department of Education to provide PreK for All services. 4 year-old children in Pelham Gardens will receive FREE Prek Program in this beautiful site. Brilliant Futures Graduates get priority seating at BFLC Pelham Gardens.
www.BFLCKids.com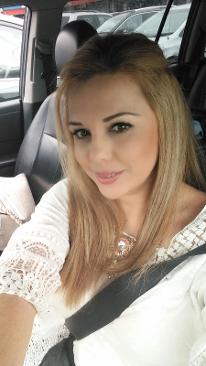 Luz Batt-Villa, Lead Teacher at Arnow Avenue
Ms. Luz has many years working in a child care setting.

She has been a student of Ms. Angela Salas for the past two years completing 120 hours of CDA training. Ms Luz has received rigorous professional development and coaching to undertake the task of managing her own Brilliant Futures site.

Ms Luz has worked in a diverse environment with parents of various backgrounds and cultures.
Ms. Luz has a calm & nurturing disposition . Ms Luz is patient and loving with our youngest little ones.
She has a smile that lights up the room and young children naturally gravitate towards her cheerful personality. Ms.
Luz enjoys reading books and playing games. She is prepared to follow Brilliant Futures philosophy and curriculum. We are excited to WELCOME Ms. Luz to the team!